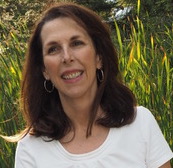 SUSAN BUCKLEY
Susan Buckley is a Registered Dietitian Nutritionist, Certified LEAP Therapist, Certified Intrinsic Health Coach and diabetes educator. A native of California, she graduated with a BS in Nutrition and Dietetics from Fontbonne University in St. Louis, MO and completed her internship with the St. Louis Veterans Administration.  Honoring her passion for helping clients with food sensitivities and weight management, she started her own private consulting business counseling clients with a variety of health concerns ranging from food sensitivities to heart disease, diabetes, high blood pressure, and overweight/obesity. 
In 2004 she began working with South Denver Cardiology Associates in close association with Dr. Richard Collins, The Cooking Cardiologist.  They co-authored a cookbook: "Cooking with Heart", that has sold over 5,000 copies. Susan also co-authored a book called "The Kardea Gourmet; Smart and Delicious Eating for a Healthy Heart", all about the Mediterranean diet.  She was also an instructor for the University of Colorado Center for Human Nutrition in the Colorado Weigh program, a weight loss program for overweight adults. 
Susan is available by appointment only on Monday and Friday. 
Nutrition Coach
July 14, 2016